Portfolio Categories: Branding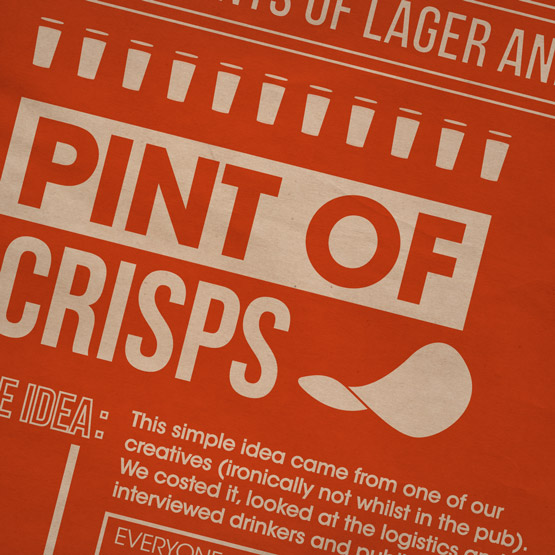 A colleague had this gem of an idea, we costed it, looked at the logistics and interviewed drinkers and publicans. I designed and packaged the concept, from box construction to finished graphics. Each box was sent to a leading crisps manufacturer as an entrepreneurial venture that you might see in a pub near you soon!
Potato crisps were first made in 1853 by a Native American chef, George Crum, at the Moon's Lake House hotel in New York.